A Brief History of Crystal Lake Club, Inc.
... Is still available for free. Click on the cover page on the right.

Click here to get a paper on

Marina Sign
The Club sign at the Marina is showing it's age. The Board is working to replace the rotting wood sign.
Club Activities
The Board would like to hear about activities you would attend over the next year. Please fill out the following survey. It can be filled out for one person or a family.
Please select as many options as you would be interested in attending and/or suggest other events.
Please guess on the number of attendees. Use the "Other Event or Comments" section if you can be more specific for planning purposes. You can also volunteer to help in the Comments section.
Paid at the clubhouse from 10-11 a.m.
A REMINDER: Use the CONTACT US page for official communications with the Board. Facebook is not an official contact method unless specifically mentioned for special events.
A Brief history of the Crystal Lake Club
... is still available by clicking on the book icon.

Facebook Reminder:
Remember that Facebook is not a Club-sponsored, moderated or monitored medium. Please remember that if you have business or questions for the Board, contact it directly (see the Contact Us tab) and do not expect to get a response through Facebook.
KY Fish and Wildlife Link
Remember, Crystal Lake falls under the KY Fish and Wildlife rules. They can be found by clicking HERE.
Builder Guidelines
You might notice that under the Club's "Documents & Business" tab there is a link to a "Builders Guide" page. This page is intended to answer some of the common questions associated with building. It will continue to be updated, but it is NOT a replacement for reading and understanding the Deed Restrictions and Bylaws.
REMEMBER- BUILDING PLAN APPROVALS ARE REQUIRED
Given the amount of building going on in the County, this is a remember to get CLC Board approval for any house, garage, shed, dock, warf, or other items covered in the CLC Deed Restrictions to avoid any issues or construction delays. It's fast and easy. Refer to the Documents and Builder's Guide tabs.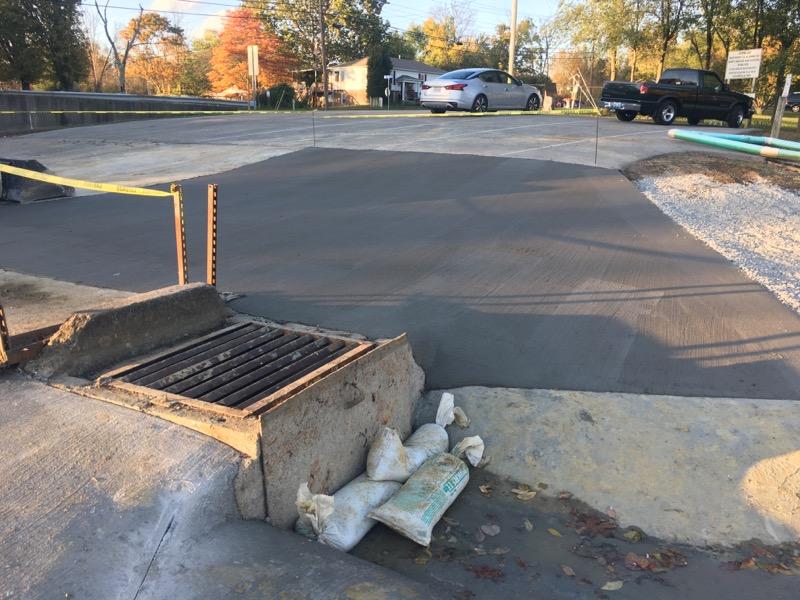 Old Playhouse Removed
The aging playhouse has been removed by Lake and Grounds (Thanks Mike O'Dell and Mike Katschke). They will be looking for ideas and quotes for updating the playground in the spring. Please send them your kid's suggestions.
107 Bass Added - Catfish and Grass Carp to Follow
In accordance to the Fish and Wildlife lake management fish survey, 107 large mouth bass have been added to the lake for $1,200. They range from 1 to 1.5 pounds. Additional fish will be probably be added in the spring.
Fish are a large investment for the Club. They not only provide entertainment for the anglers, they help manage the other fish and weeds. This fall, the State recommended we add bass to help eat the shad and other pan fish. This approach will make fewer but larger fish of all species, including crappie.
Thanks to Mike Katschke and Lake & Grounds.
Remember, these fish cost you between $10 and $15 a pound. ((If you like to eat fish, consider shopping at Krogers.))
Spillway Repairs
The spillway has been repaired and a step/landing has been added to the public dock's gangway (Thanks Arnold!). The safety boom has also been reinstalled. If you notice the drain is plugged, please let Lake and Grounds know (or grab a rake, boots, and enjoy).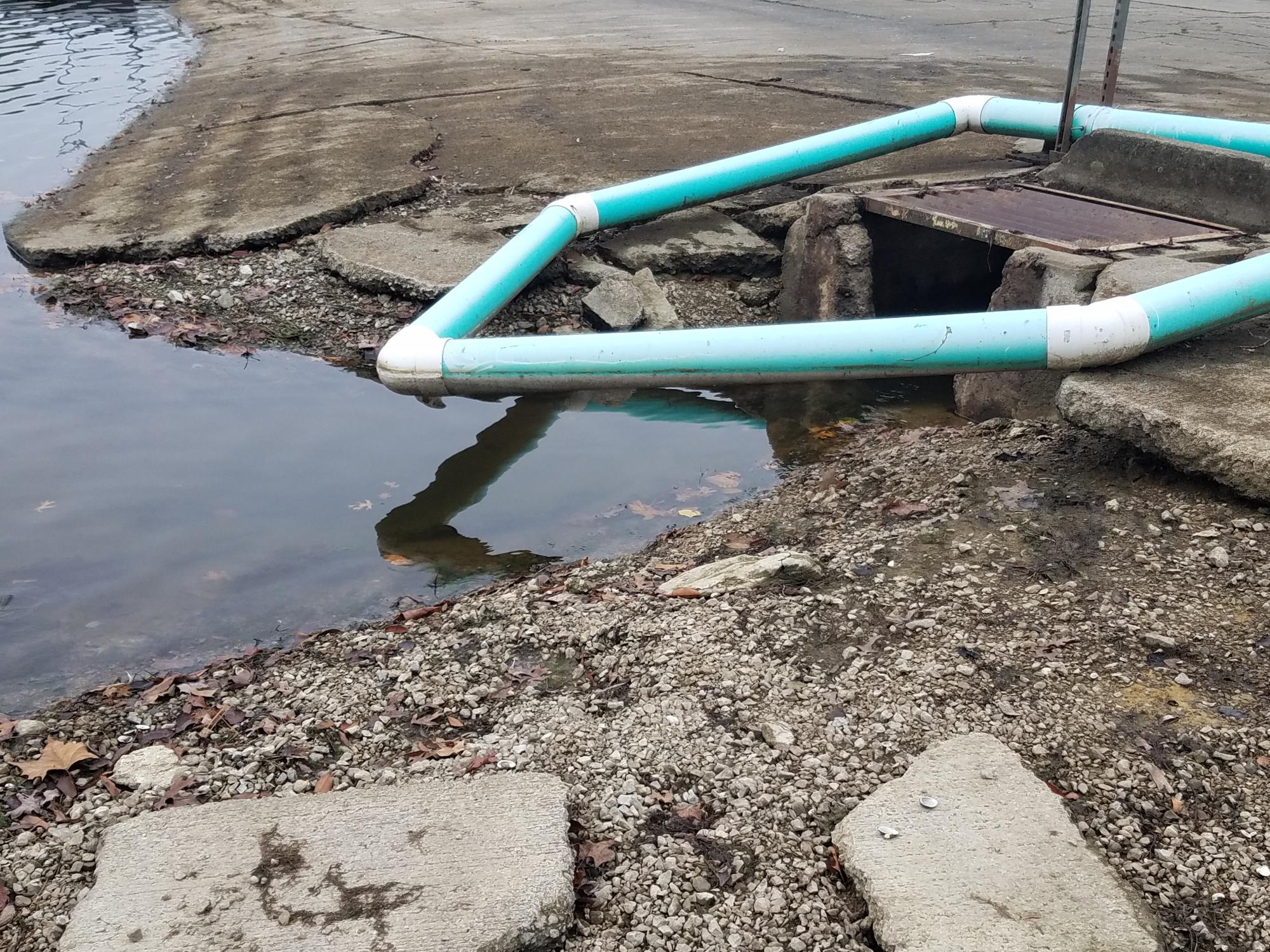 Basketball Court has been Paved:
The Basketball Court has been repaved. The hoop still needs to be reinstalled and striped. If any one has a chain basketball net they are willing to donate, please contact Lake-Grounds@ourcrystallake.org.
Lock your Vehicles:
The LaGrange Police Dept. suggest you lock your vehicles. Several vehicles in the county have been rummaged through overnight.
It is not necessary to make a police report unless your vehicle was damaged.
Feel free to share information on Facebook.
Report any suspicious activity to Oldham County Dispatch, 222-0111 or emergencies to 911.
Missing Kindle:
May have been left on top of car on Friday Nov. 20th betwen Hoffman and RT 53. If you see it, please call Linda at 222-4210 or lapk1903@gmail.com