A Brief History of Crystal Lake Club, Inc.
... Is still available for free. Click on the cover page on the right.

Click here to get a paper on

Marina Sign
The Club sign at the Marina is showing it's age. The Board is working to replace the rotting wood sign.
Club Activities
The Board would like to hear about activities you would attend over the next year. Please fill out the following survey. It can be filled out for one person or a family.
Please select as many options as you would be interested in attending and/or suggest other events.
Please guess on the number of attendees. Use the "Other Event or Comments" section if you can be more specific for planning purposes. You can also volunteer to help in the Comments section.
Paid at the clubhouse from 10-11 a.m.
A REMINDER: Use the CONTACT US page for official communications with the Board. Facebook is not an official contact method unless specifically mentioned for special events.
A Brief history of the Crystal Lake Club
... is still available by clicking on the book icon. Bills can be paid at the clubhouse from 10-11 a.m.

Facebook Reminder:
Remember that Facebook is not a Club-sponsored, moderated or monitored medium. Please remember that if you have business or questions for the Board, contact it directly (see the Contact Us tab) and do not expect to get a response through Facebook.
KY Fish and Wildlife Link
Remember, Crystal Lake falls under the KY Fish and Wildlife rules. They can be found by clicking HERE.
Police Patrols
Remember the police patrols will be giving more tickets than warnings this year. Please be safe, watch your speed and remember, CLC stop signs are not optional.
The Police are also able to confiscate vehicles being operated in an unsafe manner such as dirt bikes, electric carts and anyone racing on our streets.
Important Reminders
* Members are responsible for their guests.

* This includes the

Idle Speed (

No Wake) policy and use of the club

facilities

(docks, launch, spillway parking, no swimming areas,

play ground, etc.).

* Tags are required on vehicles parked in the launch area.

* Make sure your boat has your lot number on it.

* Music on the lake is awesome, but keep the volume down. Sound
travels over water and not everyone has the same tastes for


tunes.

* Guest boats are welcome but a Member must be in the boat with
a tag.
* Boats that visit other lakes and rivers should be washed before
entering Crystal Lake to avoid introducing invasive species/

* Enjoy this fantastic place.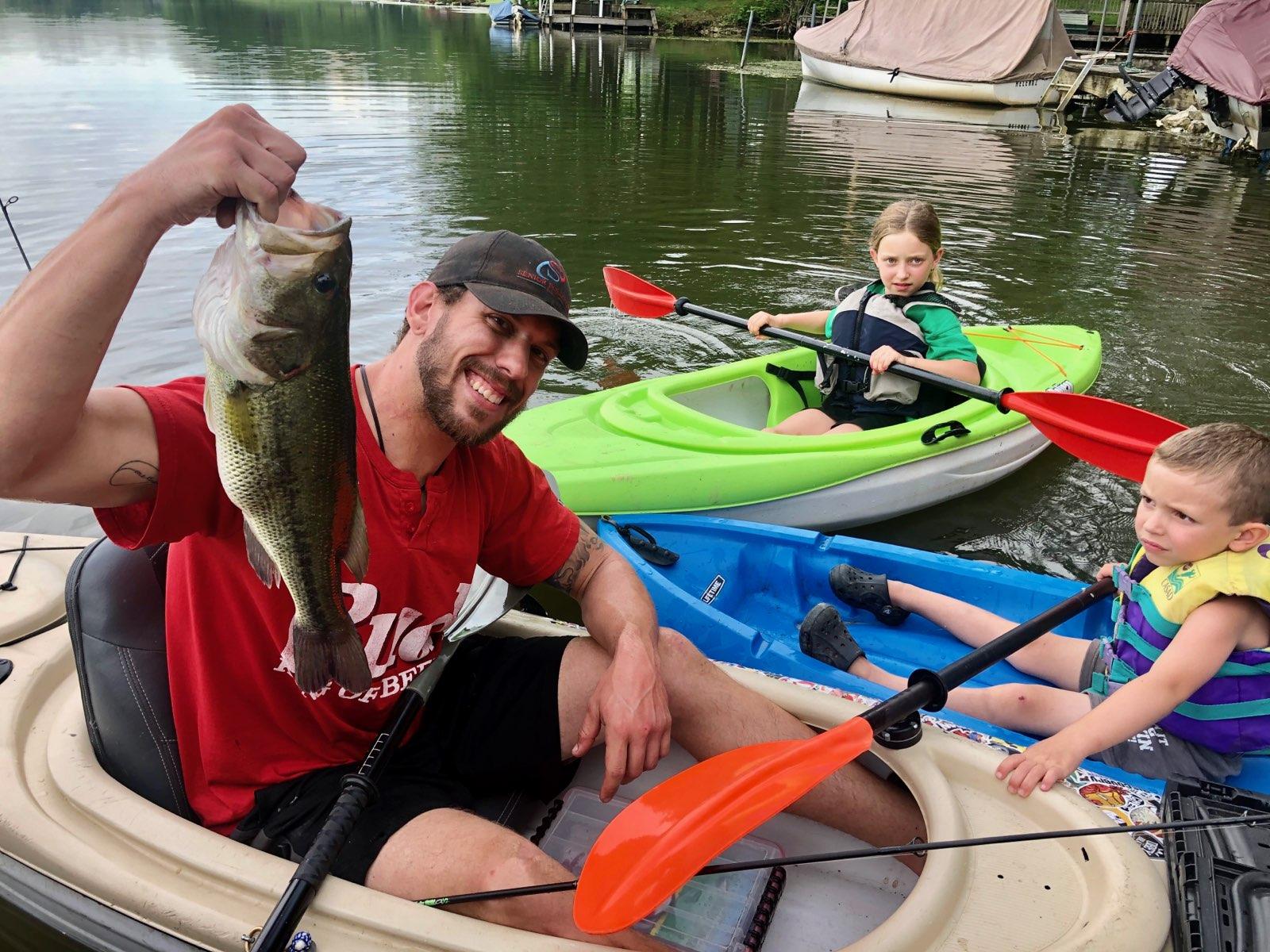 Builder Guidelines
You might notice that under the Club's "Documents & Business" tab there is a link to a "Builders Guide" page. This page is intended to answer some of the common questions associated with building. It will continue to be updated, but it is NOT a replacement for reading and understanding the Deed Restrictions and Bylaws.
Safety Reminder
Please remember to wear your personal flotation devices when enjoying the lake.
Also remember this is a No Wake lake.
Weed Management Guidelines
A "policy and procedure" document has been created to help lakefront owners manage the weeds. Click on Lake and Grounds to find the link.
Board of Directors Elections
The

nex

t Board meeting is

August 4th, 7:0

0 p.m., @ the Clubhouse, depending on the COVID19 i

solation

rules, so check this page before you come.

Please wear a mask.
If you are interested in running for a Board Position (two-year terms), please notify the President or Treasurer. The Deadline for
nominations will be published soon.
KY Fish and Wildlife
KYF&W surveyed the lake on Tuesday August 4th. The lake is in good shape and they'll send a detailed report in a couple of weeks which will be posted in one form or another. Stay tuned. rk.
Please ... next Board meeting is August 4th, 7:00 p.m., @ the C
It is a small issue but we get complaints about neighbors mowing their grass into the streets. Please either discharge into your yard or blow it off afterwards. Your neighbors will appreciate it.