A Brief History of Crystal Lake Club, Inc.
... Is still available for free. Click on the cover page on the right.

Click here to get a paper on

Marina Sign
The Club sign at the Marina is showing it's age. The Board is working to replace the rotting wood sign.
Club Activities
The Board would like to hear about activities you would attend over the next year. Please fill out the following survey. It can be filled out for one person or a family.
Please select as many options as you would be interested in attending and/or suggest other events.
Please guess on the number of attendees. Use the "Other Event or Comments" section if you can be more specific for planning purposes. You can also volunteer to help in the Comments section.
Paid at the clubhouse from 10-11 a.m.
A REMINDER: Use the CONTACT US page for official communications with the Board. Facebook is not an official contact method unless specifically mentioned for special events.
A Brief history of the Crystal Lake Club
... is still available by clicking on the book icon. Bills can be paid at the clubhouse from 10-11 a.m.

Facebook Reminder:
Remember that Facebook is not a Club-sponsored, moderated or monitored medium. Please remember that if you have business or questions for the Board, contact it directly (see the Contact Us tab) and do not expect to get a response through Facebook.
Weed Management Guidelines
A "policy and procedure" document has been created to help lakefront owners manage the weeds. Click on Lake and Grounds to find the link.
New Road Signs Installed:
The Road Committee has installed 13 new road signs around the subdivision. If you spot anyone removing the signs, please call the county Sheriff. Also, if there is a traffic sign on your yard or on your street, trimming around the base or cleaning its face to keep it reflective is appreciated.
Lake Level Reduction Schedule:
Lake and Grounds will reduce the lake level on or after December 1st, as is convenient. Plan your repair projects and boat removals to that date. If you have concerns or suggestions, write to the Board@ourcrystallake.org.
The spring fill date is still to be determined. Forecasts call for a cold 2019-2020 winter.
Weather Station
If any CLC member has an online weather station and would allow it to be linked to the website, please contact the webmaster (webmaster@ourcrystallake.org).
We're always looking for ways to make this site useful to Members and those interested in moving here. Your suggestions are appreciated.
Decorating Contest:
It's time for the annual CLC Christmas Outdoor Decorating Contest.
Judging will be on Sunday December 15th, between 6 and 8 p.m. Winners will receive gift cards for $25.
Stay tuned for the categories and last minute information by December 4th.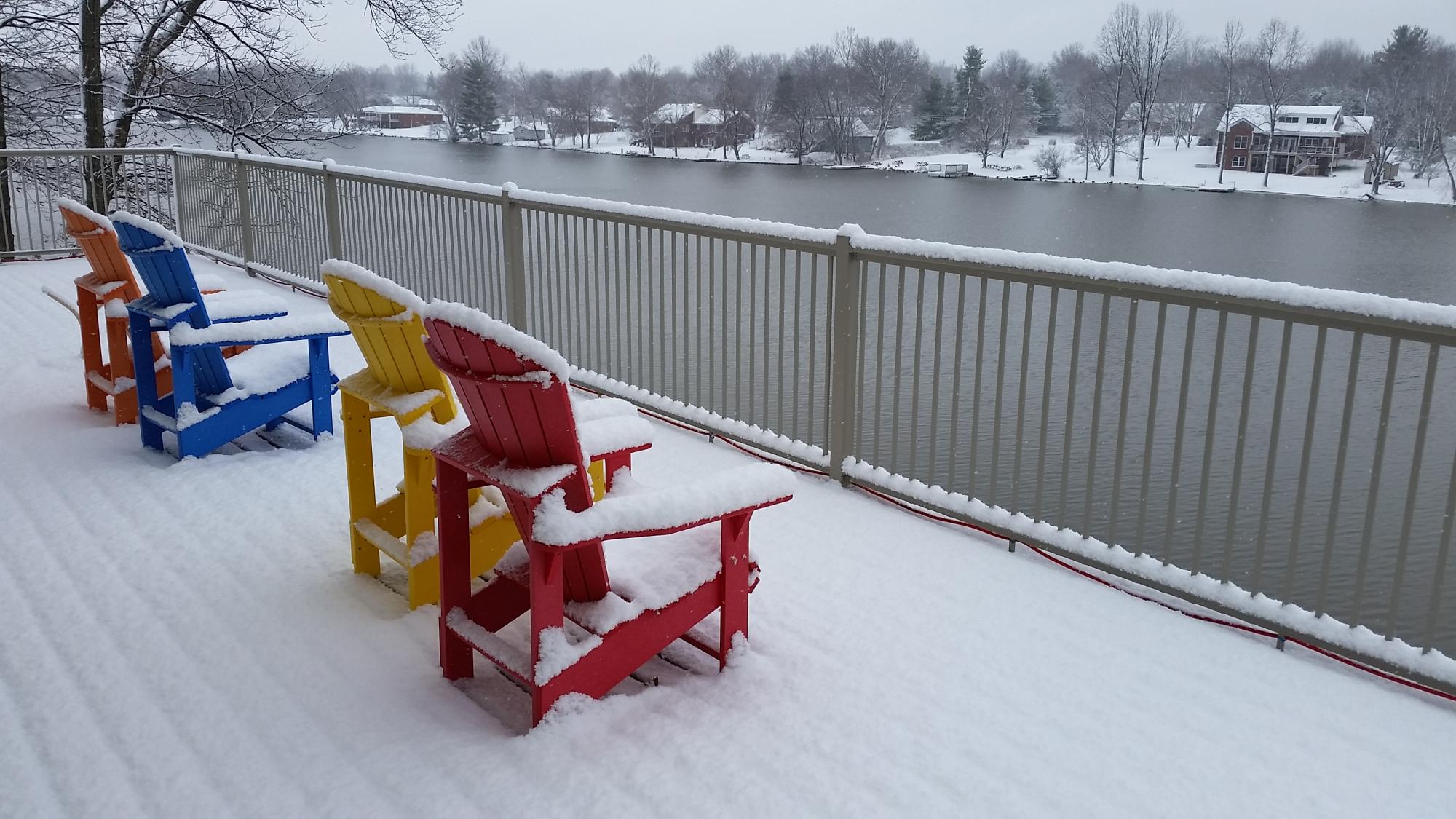 REMEMBER!
>Dis

connect garden hoses and spray heads. Drain the hose and store horizontally to avoid freeze damage.
>Don't forget to stabilize the gasoline that may not be used for 2 or more months. It can turn to jelly, especially in

carburetor

float bowls (been there, done that).

>Fill and Trickle charge lead-acid batteries.

>Make sure your car has scrappers, snow brushes, and other winter safety equipment.

>Pull the water plugs on water craft and let them drain.

>Make sure your A/C and heating equipment (including the propane tank) is maintained and full.
Maintenance Fees are Overdue:
Please remember to pay your CLC Maintenance Fees. Liens will be placed on delinquent accounts starting December 1, 2019.