A Brief History of Crystal Lake Club, Inc.
... Is still available for free. Click on the cover page on the right.

Click here to get a paper on

Marina Sign
The Club sign at the Marina is showing it's age. The Board is working to replace the rotting wood sign.
Club Activities
The Board would like to hear about activities you would attend over the next year. Please fill out the following survey. It can be filled out for one person or a family.
Please select as many options as you would be interested in attending and/or suggest other events.
Please guess on the number of attendees. Use the "Other Event or Comments" section if you can be more specific for planning purposes. You can also volunteer to help in the Comments section.
Paid at the clubhouse from 10-11 a.m.
A REMINDER: Use the CONTACT US page for official communications with the Board. Facebook is not an official contact method unless specifically mentioned for special events.
A Brief history of the Crystal Lake Club
... is still available by clicking on the book icon.

Facebook Reminder:
Remember that Facebook is not a Club-sponsored, moderated or monitored medium. Please remember that if you have business or questions for the Board, contact it directly (see the Contact Us tab) and do not expect to get a response through Facebook.
KY Fish and Wildlife Link
Remember, Crystal Lake falls under the KY Fish and Wildlife rules, so YOU NEED A KY FISHING LICENSE to fish here. The rules can be found by clicking HERE.
Builder Guidelines
You might notice that under the Club's "Documents & Business" tab there is a link to a "Builders Guide" page. This page is intended to answer some of the common questions associated with building. It will continue to be updated, but it is NOT a replacement for reading and understanding the Deed Restrictions and Bylaws.
REMEMBER- BUILDING PLAN APPROVALS ARE REQUIRED
Given the amount of building going on in the County, this is a remember to get CLC Board approval for any house, garage, shed, dock, warf, or other items covered in the CLC Deed Restrictions to avoid any issues or construction delays. It's fast and easy. Refer to the Documents and Builder's Guide tabs.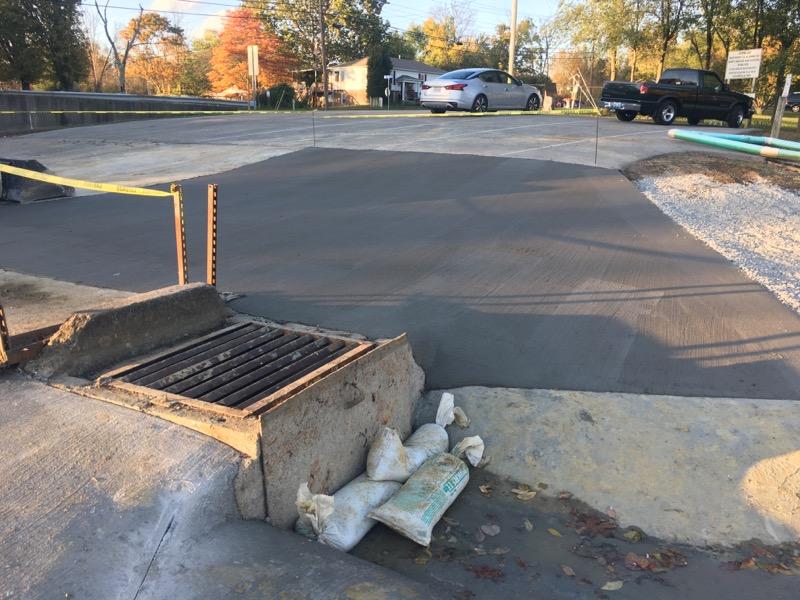 Playground suggestions welcome:
The Board is considering upgrading the kiddie playground in 2021 and would appreciate your suggestions for types of equipment (e.g., specific features such as swings/ (short) climbing walls, slides), ground cover, adult seating, potential vendors, and so on. We want it to be used and worth the investment so please email lake-grounds@ourcrystallake.org and let us know what you think. It will be on the Board's March agenda.
Spillway Repairs
The spillway has been repaired and a step/landing has been added to the public dock's gangway (Thanks Arnold!). The safety boom has also been replaced. If you notice the drain is plugged, please let Lake and Grounds know (or grab a rake, boots, and enjoy).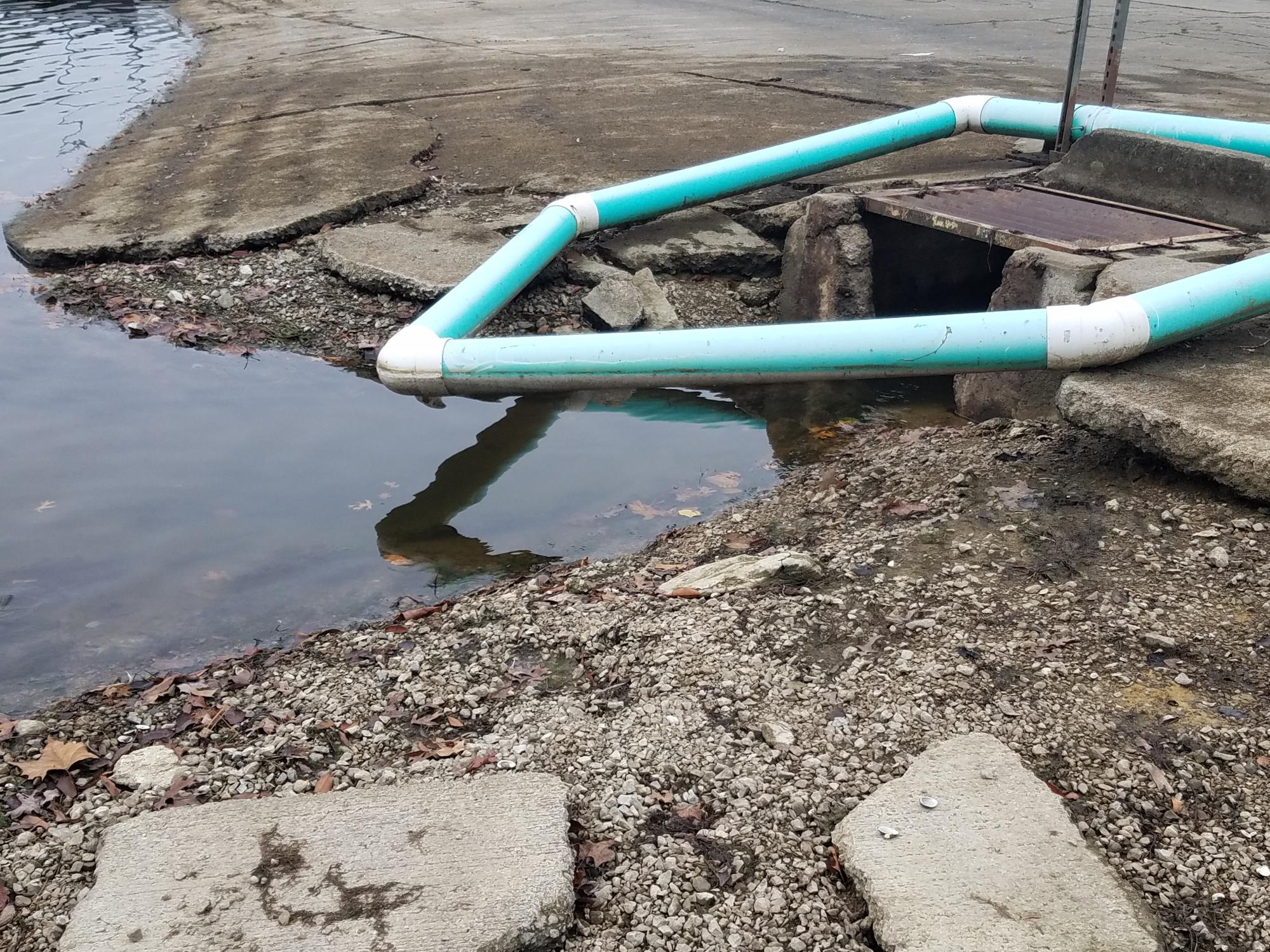 Basketball Court has been Paved:
The Basketball Court has been repaved. The hoop still needs to be reinstalled and striped. If anyone has a chain basketball net they are willing to donate, please contact Lake-Grounds@ourcrystallake.org.
FISHING LICENSE RENEWAL
For those of you who have multi-year fishing licenses: Remember, you have to print a new license each year. This year's license will have "2 [QRCode]1" on the top and can be printed anytime.
Otherwise, don't forget to purchase your new fishing license by March.
Otter Racing, Johannemann 2021
One of our three Otters.
Has anyone named them yet?? If it has a lightening bolt scar, could it be Harry Otter? ;>)